The Happiness and Education for Life Organization (HELO) is led by its passionate and committed founder, Sophara. Alongside him are two full-time teachers, Bunny and Hien Sangha. Both Bunny and Hien Sangha are highly talented and respected individuals dedicated to providing quality education to underprivileged children and young adults in the Siem Reap Province of Cambodia. 
Unfortunately, like many non-profit organizations in Cambodia, the COVID-19 pandemic significantly impacted HELO's operations, and the organization's capacity to run classrooms and accept students into the program was severely restricted. Any support offered to HELO will go a long way in helping the organization get back to the levels it was before the pandemic. With a committed team and the support of generous donors and volunteers, HELO is determined to continue its mission of providing education to those who need it the most.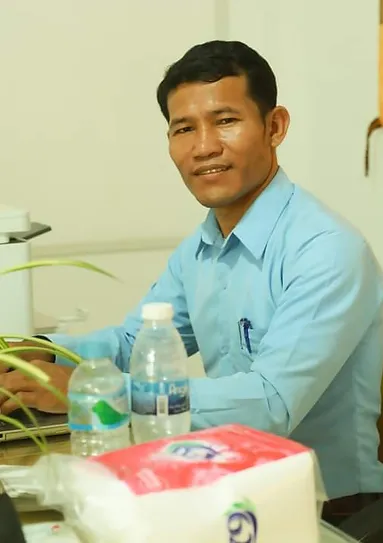 Sophara
Founder & Director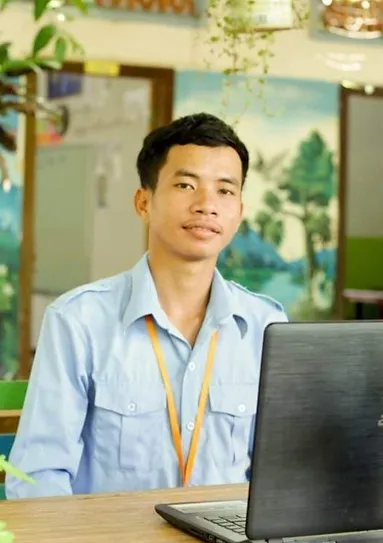 We greatly appreciate the valuable contributions made by our volunteers to our English teaching program. Our Khmer teachers receive essential support during English classes from our volunteers, who assist us in various other areas. These include general construction and maintenance, managing our social media accounts, fundraising and promotion, and even building this website! 
Every little help counts, and we are grateful for the support of our volunteers.
If you would like to make a repeat donation, please don't hesitate. Your contribution will help us provide free education to underprivileged children and young adults in Cambodia's Siem Reap Province. Thank you for being so supportive!